Back
Top 5 Areas to Buy Properties in Islamabad
Islamabad, the federal capital of Pakistan, planned at the foothills of Margalla Hills and is ranked as one of the most beautiful capitals in the world. Not just its ambiance and aesthetics that attract people but several other factors make it one of the prime cities to live in such as its natural green environment, cleanliness, state of the art infrastructure, real estate options and the safety it offers to the residents.
Why Islamabad?
This is why buying
properties in Islamabad
makes sense and is termed as the best choice amongst local and overseas investors alike. Considering its popularity and to sustain the growing population, many developers keep offering novel investment opportunities in form of stellar residential projects from time to time. In Islamabad, you can find a number of luxury residential projects being developed at a faster pace promising great returns on investment (ROI) to lure potential investors.
However, with so many options at hand, choosing the right project to invest in properties in Islamabad can be overwhelming. Therefore, to help you set your foot on this journey, we have gathered the top five, best performing areas with viable investment options in terms of properties in Islamabad. Let's have a look:
Top five areas to buy properties in Islamabad
Let's discuss in detail some of our best picks that can also turn out to be great homes and help you make the most from your investment.
Capital Smart City, Islamabad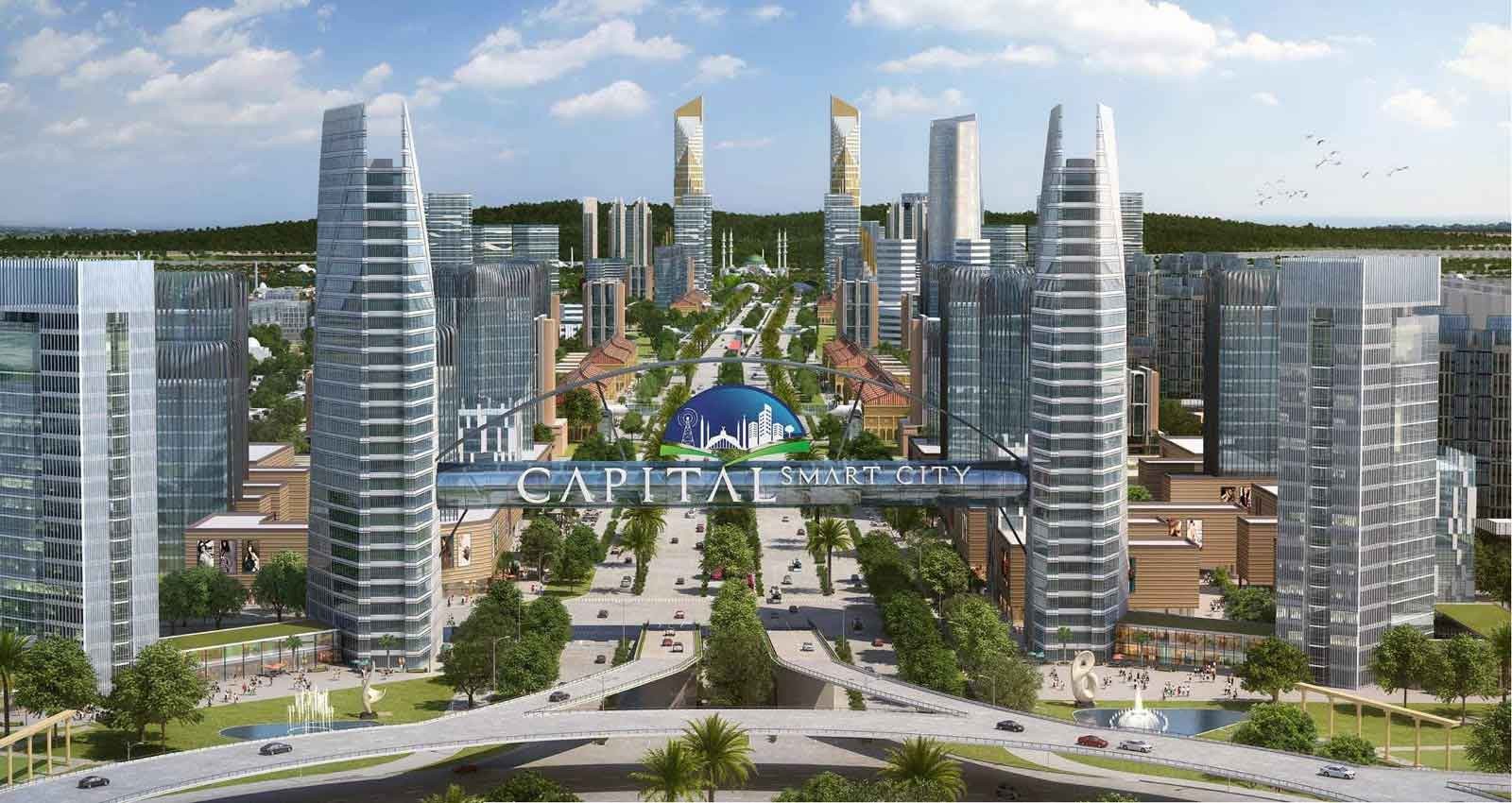 Capital Smart City
is the first smart and fully eco-friendly project in Pakistan and thus, it tops the list of best areas to buy properties in Islamabad. The project offers countless residential and commercial investment opportunities. Special attention has been given to preserve the natural beauty of this verdant terrain, and multiple areas have been earmarked for parks, open green spaces and plantation. Capital Smart City is based on the grade 8 improvements, which is amongst the most well-known housing approaches in Pakistan. It is adapted to meet the foreseeable needs of the potential residents, along with plenty of special features that are set to be a part of the residential project.
The development meets every criterion of being the best investment choice such as its prime location, myriad of
properties for sale in Islamabad
, world-class amenities and all are currently available on the easy instalment plan. It has a variety of investment options including residential plots, commercial plots, luxury villas and farmhouses. Currently, the society offers 5 marla, 7 marla, 10 marla, 12 marla, 1 kanal and 2 kanal residential plots and smart villas, 4 kanal and 8 kanal farmhouses, and 4 marla and 8 marla commercial plots.
It is not wrong to say that it is one of the best residential projects in Islamabad that offers great properties in Islamabad for investors to reap profits in the years to come and for buyers to make it their home and enjoy premium and high-end environment friendly living in Pakistan.
Location
Capital Smart City is ideally located on Lahore, Islamabad Motorway M2, near New Islamabad International Airport. The main entrance of the project can be accessed through a dedicated interchange that connects it directly to the motorway. The Thalian Interchange is very close to the project site and Chakri road can also be conveniently accessed from the project.
Key Features include:
A smart and eco-friendly residential project in Islamabad
A myriad of residential and commercial options
BRT system
24/7 security and surveillance
Underground electricity plan
Metro bus system
24/7 gas, electricity, and water
Sports club, hotels, and shopping malls
Internet, smart software for weather, electricity, and traffic
Contemporary housing layouts
Healthcare facilities
Best educational institutes
Parks, lakes, and mosques
Move n pick resorts and hotels
18-hole golf course
Eighteen Islamabad
Eighteen
, a world-class lifestyle destination, is developed on the concept of a city within city that will soon turn out to be an epitome of luxury living in Islamabad. It is a joint venture of Ora Developers, Saif Group and Kohistan Builders and Developers that come forward to present contemporary properties in Islamabad,international standard living, eco-friendly lifestyle and marvellous landscape. Here you will not just find ordinary homes but it comprises of designer villas, premium apartments and stunning homes to be built around an 18-hole championship golf course, upscale corporate units within society, fully-functional shopping mall, restaurants and cafes with a host of extravagant lifestyle facilities.
Islamabad has always been known to offer premium living that grabs the attention of high net-worth local and overseas individuals and Eighteen will prove to be a gem of projects in this setting, which has already become the talk of the town. Set in the backdrop of rolling green hills, Eighteen Islamabad is planned over 572 acres and presents different residential settings along with world-class facilities, premium amenities without harming the natural open green surroundings.
The project is sub-divided into: The Heights at Eighteen, The Villas at Eighteen, The Club at Eighteen, The Square at Eighteen, The Core at Eighteen, The Clinic at Eighteen and The Resort at Eighteen.
Location
Location of Eighteen is its most significant highlight as the project is located near Kashmir Highway. Though it's located around 20 minutes from downtown Islamabad but it can be easily accessed through Kashmir Highway, Lahore-Islamabad Motorway and Grand Trunk Road. Moreover, the New Islamabad International Airport is located at 30 minutes' drive from Eighteen.
Key features include:
Multiple residential settings including homes, villas and apartments
Contemporary layouts
Championship golf course
A shopping mall featuring high-end retail options and international boutiques
A dedicated business district with state of the art facilities
A dedicated educational district featuring the best schools and educational institutions
Best medical and healthcare centres
More than 40% of the project's space dedicated to parks and open green spaces
24/7 security and surveillance
Premium facilities and amenities
Defence Housing Authority (DHA), Islamabad
Defence Housing Authority (DHA) is a star performer of Pakistan real estate sector, which needs no introduction and we can also say that it has no competition, too. DHA is a class apart residential project and since inception, it has set the benchmark and continue exceeding the investors, buyers and residents' expectations. Whether you are a local property buyer looking for a home, an overseas investor planning for investment
properties in Islamabad
or an entrepreneur searching for a prime location to set up a business or office –
Defence Housing Authority, Islamabad
is the first project that will be suggested by peers, agents and industry experts altogether.
Owing to its strong infrastructure, matchless construction standards, unparalleled development, security and surveillance along with the provision of modern facilities and amenities, buying properties for sale in Islamabad has always been the first choice among serious property buyers. Another interesting feature that distinguishes DHA, Islamabad from the rest of projects is its high-quality lifestyle that residents cannot find elsewhere. The project does not just offer convenience but it offers a complete lifestyle wrapped around commercial facilities, corporate office buildings, parks, restaurants, educational institutions and a number of recreational facilities. Therefore, the majority of overseas investors tend to invest in this project without thinking twice.
DHA Islamabad always remains the top choice of the investors and end-users alike and seeing the popularity, the authority has extended the project from Phase 1 to Phase 6, Phase 2 extension and DHA Valley.
Location
DHA, Islamabad has secured a prime and serene location in the capital. The project is strategically located and surrounded by a number of prime commercial and residential projects. For instance, New Islamabad International Airport is a few kilometres away from DHA, Islamabad. Rawat Fort and Sahala Railway are located only a few kilometres from the project.
Key features include:
Prime location suitable for the residents of twin cities
A number of educational institutions
Countless retail options
Dedicated commercial zones with state of the art facilities
Mosques
24/7 security and surveillance
Parks and open green spaces
Recreational and entertainment facilities
Sports grounds and courts
Healthcare facilities
Restaurants and cafes
Bahria Town, Islamabad
Bahria Town, Islamabad, a well-designed and immaculate residential project, is the flagship project of Pakistani property tycoon, Malik Riaz. It is one of the first gated communities in the country that is superbly planned and features all the world-class facilities and amenities for the residents. Owing to its premium offerings and high returns on investment (ROI), the project has become an instant hit amongst end buyers and investors to buy properties in Islamabad. Just like the very popular
Bahria Town, Lahore
and Bahria Town, Karachi, Bahria Town, Islamabad offers a number of lucrative investment options in form of residential plots, homes, shops, and offices.
The project does not just offer homes but the entire development is tightly knitted with strong infrastructure, extensive road network, modern architecture, secure environment, recreational and entertainment spots to support a luxury lifestyle. The best feature that distinguishes Bahria Town Islamabad from the rest of residential projects is the provision of an uninterrupted supply of electricity, as it has its own grid station. Moreover, every block is beautifully designed and well-conceptualized featuring parks, open green spaces, restaurants, shopping malls, community centres, and commercial facilities within society.
Unlike other residential projects, the distinguishing feature of Bahria Town Islamabad is its management's utmost concern about consistent development work in the society. And this is what appeals to a large number of local and overseas investors in this project, who prefer investing in properties in Islamabad. Moreover, the properties in Bahria Town Islamabad continue to appreciate in terms of value and offer positive returns on investment (ROI).
Location
Bahria Town, Islamabad is split into two zones, with each zone located on each side of the GT Road and connected through the Bahria Expressway. It is surrounded by DHA Phase 3, DHA Valley and PWD residential society. Moreover, the project can be accessed through GT Road, Islamabad Expressway and Faisal Avenue.
Key features include:
A well-planned gated community
24/7 security and surveillance
Strong infrastructure
Fully developed road network
Recreational and entertainment options
Best quality healthcare services
High-quality educational institutions
Plenty of commercial options and for shops and offices
Mosques
Park Enclave, Islamabad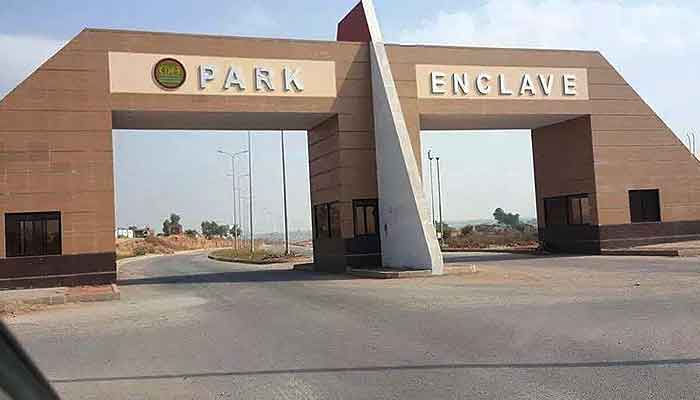 Park Enclave, an upscale residential project in Islamabad launched by Capital Development Authority, is officially termed as a jewel of residential projects. It is a gated residential project with modern infrastructure and large space dedicated to lush green open spaces. Termed as the hottest pick of the hour, it is considered as one of the most aesthetically pleasant residential projects in the capital. After seeing an overwhelming response for Phase I and II, CDA has recently introduced Phase III, which is currently favourite choice amongst overseas investors planning to invest in
properties in Islamabad
.
Phase I and II offer bigger sized residential plots and properties in Islamabad, while CDA plans to make this project accessible to people who belong to different income strata. Phase 3 features smaller and mid-sized residential plots that span over 5 marla, 7 marla, 10 marla and 14 marla for investors looking for reasonable properties in Islamabad. Moreover, serious property buyers planning to construct their homes in Islamabad or potential investors looking to generate profit in future must take a step now. Plots and properties located in Phase III are available on easy instalments.
Serious property buyers can also buy properties in Park Enclave, Islamabad on full payment, as they can get a rebate of 5 percent. Offering rebate to property investors or buyers, who are ready to pay full amount in one go is a common practice in Pakistan real estate market.
Location
The upscale residential project of Park Enclave, Islamabad is located at the outskirts of the Islamabad Capital Territory. It can be accessed through Kashmir Highway and is located just few minutes away from Bani Gala and Faizabad Chowk. Moreover, it is just a few minutes from the intersection of Park Road and Kurri Road.
Key features include:
A gated community with 24/7 security and surveillance
Underground electricity and sui gas system
Wide road network within society
Well-planned roads and green belts
Strategically placed commercial facilities
Solid waste management system and treatment plant
Efficient road cleaning and maintenance services
Open air restaurants, artificial lakes and jogging tracks
Dedicated zones for parks and open green spaces
Sports facilities
Fitness centres, spa and gym
High quality educational institutions
State of the art healthcare facilities
Mosques
Conclusion
Considering the fact that there is a huge demand for high quality and viable properties in Islamabad, a number of private property developers keep launching new ventures. Though investing in real estate is a viable option and a rewarding experience, yet picking the right option is equally important. Industry experts at HomesPakistan suggest doing extensive research before parking your hard-earned money in any real estate project. It is crucial to conduct thorough research as not every residential project promises positive returns on investment.
Therefore, we have picked few residential projects, which our experts consider the best picks of the time and promise to offer best returns and tend to be the best residential projects in terms of living as well. If you are looking for further in-depth details, you can write to us at
contact@homespakistan.com
and our experts will get back to you with customized investment plan and answer your query. Moreover, do not forget to visit our
Facebook page
for general information about Pakistan real estate sector.