Back
Residential vs. Commercial Real Estate Where to Invest?
Financial independence and passive income in form of monthly rentals are the biggest considerations that entice people to invest in Pakistan real estate sector. However, deciding where to invest can be a daunting decision for a newbie investor. As if you hang around proclaimed experts or people around you or scrutinize online real estate forums, it is easy to assume that everyone suggests starting with residential properties but just by looking at the profile of wealthy investors, you will realize that they all moved to
commercial real estate
, eventually.
Therefore, investors and buyers often remain confused over the section that would offer better returns on investment and regular income – investment in residential properties or commercial assets. The real estate experts weigh both options on the available finance because the selection criteria such as location, quality of construction and vacancy rate in the area would remain similar for both kind of properties. Though commercial properties bring better rewards yet the investment is riskier than residential one.
Commercial and residential properties both depict some common characteristics but there are several significant distinctions both asset classes. To get its maximum potential, it is imperative to understand all the pros and cons of investment so that you can make the right investment decision.
Residential vs. Commercial Real Estate
It is commonly observed that newbie investors tend to invest in
residential properties in Pakistan
comfortably and switch to commercial investment, after becoming experienced and learning the market trends. Though it does not always work this way, as few investors directly invest into commercial properties, yet starting your investment portfolio with residential properties is more compelling. For instance;
Lower entry barriers
It is easier to get started with the residential
real estate investment in Pakistan
because it is easier to understand and we all are somehow familiar with running a household. Moreover, it is easier to understand and develop a bond between landlord and tenant, as in several cases, one portion of the home is rented in Pakistan. It is easier to manage expectations and solve the feuds on both sides. It is easier to manage a single tenant or a few more tenants in case of having more than one residential properties. And the easiest part is that it takes a very little experience and reasonable budget to invest in a residential properties in Pakistan as compared to commercial properties.
On the contrary, investment in commercial properties is a lot more complex as it needs a thorough research to find a suitable unit and evaluate its value in the given market. It is hard to find a stand-alone single commercial unit, where no other party is involved and you will be the sole owner. When it comes to investing in a commercial unit, the owner needs a lot more money than investing in a home. It is complicated to understand and maintain the relationship between landlord and tenants. With this all, there comes higher risk, as a lot of money is involved. Moreover, it is never easy to liquidate the commercial property and change the tenants that often.
Familiarity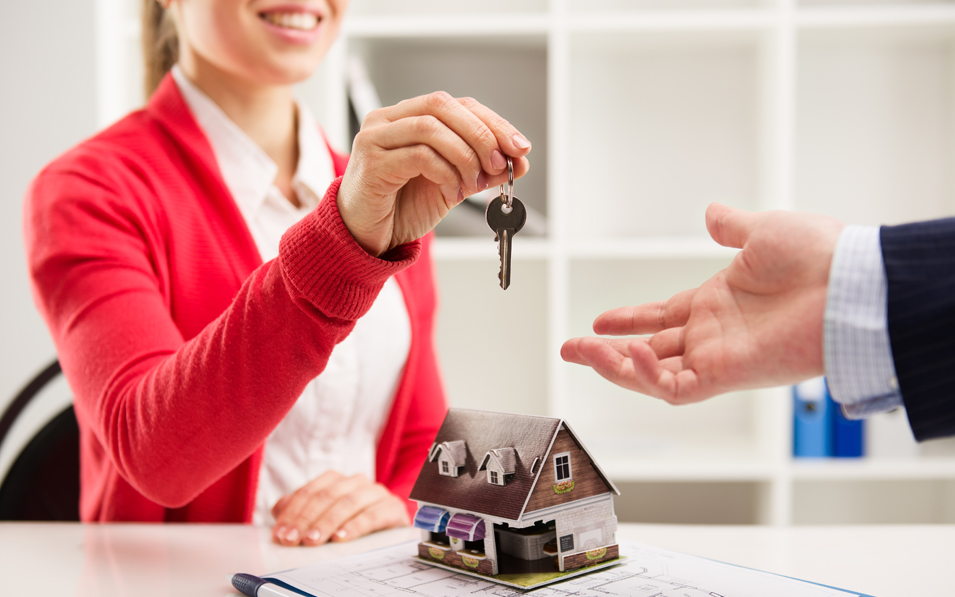 People are more comfortable investing in residential properties than commercial properties because they feel connected to a residential unit than a commercial one. After all, we all live in residential units; be it a home, apartment, villa or a townhouse but do not have direct experience with commercial properties. Therefore, the success rate of residential investor is somewhat more than the commercial investor; be it a plaza, multi-unit apartment building, shop, hotel or a warehouse.
It needs a lot of learning and plenty of experience to be a successful commercial investor and later a landlord. You must know the sector very well to make a
right investment decision
as it involves far more money than residential property investment.
Performance Consistency
During the economic downturns or global issues like Covid-19, it is usually observed that residential sector performs better than commercial one. And residential sector has the potential of resilience thus it starts showing positive signs, as soon as the market bounces back. On the contrary, whenever there is economic downturn, commercial properties are usually the first ones to suffer. And even during good times, when the commercial properties are offering good returns, chances of business failure for small and new retailers are enormous. Moreover, there are chances (at least, after this global pandemic) that businesses may not remain operational during the entire term of lease so the tenants have solid excuse, not to pay you rent for a particular period.
However, no matter how the economy is performing, everyone needs a place to live. Therefore, during any such downturn, residential property investors do not suffer as quickly as commercial investors do. Tenants always pay higher priority to pay rent so they can be sure of having a place to call it home.
Risk profile
Lease contract for
commercial properties in Pakistan
are usually signed for long-term basis, with leases in excess of 5 years is not uncommon. Generally, this factor assures that cash flows are much more stable and secure than that of residential property. For residential properties, lease contracts are generally signed for one year, with clauses that usually allows tenants (in special cases) to vacate property on a short notice. It means with residential properties, the risk is higher in terms of regular income.
In residential properties, mostly landlords are responsible for repairs and maintenance, which is not the case with commercial properties. However, in commercial properties tenants are usually responsible for maintenance, repairs and property management as it is about their business reputation.
Conclusion
I am at least sticking with residential properties for now, as seeing the current economic scenario, I want to take the risk profile at a minimum level. Commercial properties need hefty cash with a thorough market research. Therefore, putting all the eggs in one basket is not right, especially, if you can just invest in one commercial property with your budget. With residential properties, you can invest in multiple properties located in different well-performing areas, thus spreading the risk and having more in return.
For more experienced advice, you can talk to our experts at
contact@homespakistan.com
. You can also subscribe to our newsletter and check our
Facebook page
to stay updated about property trends across the country or latest happenings.