Back
Lahore Smart City - An Exciting New Chapter in Lahore Real Estate Sector
Lahore Smart City, an upcoming, exciting investment project, has captured everyone's attention because of its captivating development plan and distinctive features. Branded to be a smart, eco-friendly and innovative residential development, is all set to be launched at a prime location on the outskirts of the provincial capital of Punjab.
Project detail
With a number of novel features, Lahore Smart City is Asia's 5
th
and Pakistan's 2
nd
smart city project after
Capital Smart City, Islamabad
. It is put forward by Future Holding Developments (FDH) – a leading real estate developer and asset management company in Pakistan in collaboration with Habib Rafiq (Pvt) – a distinguished name in real estate sector of Pakistan and backed by the master planner Surbana Jurong – a renowned Asia-based urban, industrial and infrastructure consulting firm.
Planned to be an environment-friendly, and constructed on modern architectural and development lines, the project will be one of its own kinds of initiative in the metropolitan that is sure to appeal genuine buyers and pro investors alike for a strong Return on Investment (ROI).
Crafted to offer environment-friendly lifestyle, the mega development is based on splendid architecture, state-of-the-art town planning, futuristic designs and marvellous landscaping with abundance of open green spaces. With attention paid to every detail, Lahore Smart City will be a blend of aesthetics, design and architecture.
Location
The project is planned on the outskirts of the city on Lahore Bypass near Kala Shah Kaku Interchange – making it accessible from the Lahore-Islamabad Motorway (M-2) and the Lahore-Sialkot Motorway (M-11) and the very famous GT Road. Another notable feature is that Lahore Smart City can be accessed from anywhere across Lahore through Lahore Ring Road, which is another attractive feature for the citizens of provincial capital.
Lahore Smart City – Master plan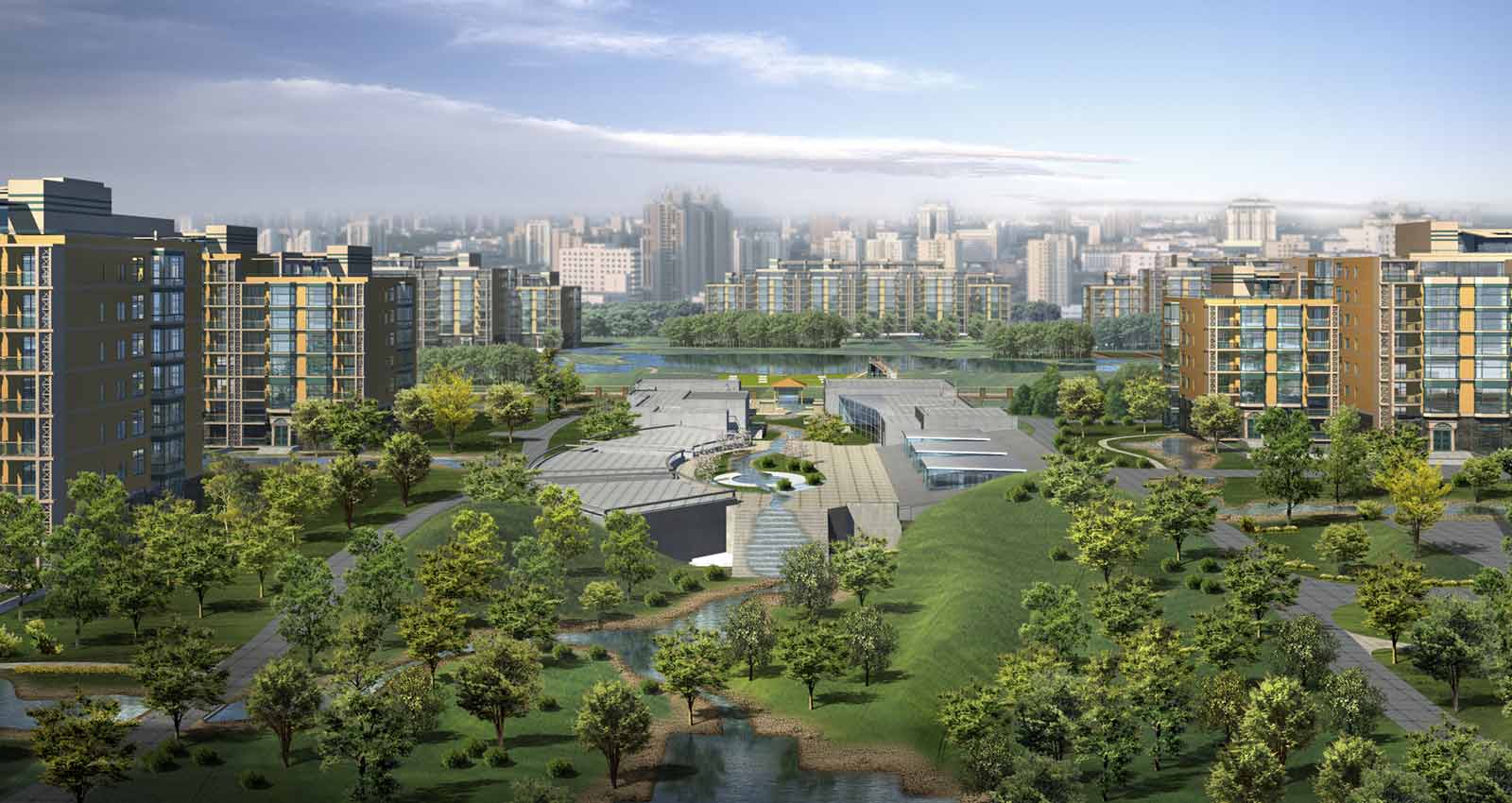 Slated as a futuristic master plan residential project, Lahore Smart City is conceptualized around a comprehensive urban management model coupled with international standards of efficiency, inclusion of modern technology and provision of premium facilities to its potential residents. The development is majorly classified into two blocks: Executive Block and Overseas Block. And both of these blocks will feature residential plots and villas that are further classified into 5 Marla, 10 Marla and 20 Marla.
Each of these blocks will feature similar kind of amenities including hospitality, retail options, healthcare facilities, educational institutions, restaurants and cafes. Executive Block is dedicated to the local residents living in the country while as the name depicts, Overseas Block is for Pakistani nationals living abroad.
Distinguishing features of Lahore Smart City
Lahore Smart City is designed to offer modern lifestyle to the residents based on facilities and amenities that will surpass their expectations. The project is planned to fulfil all development features' checklist in order to make it a true smart project in the country. At the same time, all the modern facilities and contemporary amenities will add more to the comfort and convenience of the residents.
Let's have a look at the number of features that distinguish the project from any other luxury project in the city.
2 Residential Blocks: Executive and Overseas featuring plots, houses and apartments
A Sports District comprising of football and cricket stadiums and jogging tracks
A Financial Square comprising of banks, corporate offices, boutique hotels, cafes, restaurants, and exhibition halls
A Healthcare District featuring hospitals, clinics and laboratories within the development
An Education District comprising of schools, colleges, universities and day care centres
Theme Parks, Open Green Spaces
Holiday Resorts, Leisure and Entertainment spots
A Grand Jamia Mosque and small sector mosques
Grid Station for load shedding free community
Automated Traffic Control
Solar Parks
Potable Water Treatment Plant
Irrigation System
Solid Waste Management System
Security Control – 24/7 Surveillance through CCTV with Facial and Object Recognition
Automated Utility Supply
Automated Street Lights
Electric Vehicle Charging Spots
Free Public WiFi spots
Automated Air Conditioning Control System
Electric Bikes for Air Pollution Control
In addition to all these smart features, a number of urban amenities are being provided to offer unparalleled living experience. For instance, a road network, boundary wall, landscaped gardens and parks, running tracks, linear gardens, gyms, spa, cinemas, shopping malls and swimming pools along with modern infrastructure and much more.
Payment plan
Currently, the residential plots are available in both blocks and can be booked with 10% of the total value of the plot. 10% of the total amount is next payable upon plot confirmation (after 60 days). The rest of the amount can be paid through easy instalments in 3.5 years.
According to details revealed so far, these payments do not include plot development charges, which will be discussed later. However, the developer has facilitated the interested buyers and announced 10% rebate on Lump Sum Payment and 5% rebate on 50% Payment.
ADVERTISE PAYMENT PLAN HERE
Lahore Smart City is a futuristic project that can be a lucrative investment opportunity for serious buyers as it promises strong Return on Investment (ROI). Therefore, experts at
HomesPakistan
suggest you to invest in it as soon as possible to make the most from your investment both in short and long term.
For more details about this project you can contact us at (phone) or leave us an email at
contact@homespakistan.com
We will keep you updated about this project and let you know, if there will be any new activity there.