Back
Home Staging and What is it all about?
You must have seen gorgeous homes on the pages of glossy magazines or on Instagram or interior design websites. These are the homes people admire, take
interior design ideas
from, so your home needs to look like that before you pursue to sell it. The appearance of your home plays a crucial role, once it's on the market and the general rule of thumb is: maximum efforts = proven results. It means a better staged home can get more perspective buyers and potentially sell more quickly.
What is home staging?
Home staging
is the process of adding décor, rearranging furniture and dressing it up to make it look stunning for listings and viewings. It is a marketing tactic to depersonalize a property and make it feel bright, energetic, and welcoming. Moreover, it holds the power to transform the space and helps the seller achieving quicker sale and sometimes even at a higher price. Many sellers learn the art of home staging and stage their homes themselves but you can also opt for a specialist, too.
Is home staging worth it?
Buying a home is an expensive move but you may have not thought that selling a home can also be pricey. From repairs to make amendments at a potential buyer's request to looking into the finer details such as home staging, selling a homecomes at a cost. When it comes to spending money on home to make it market ready, the seller must be sure about whether every step is worth it or not. And home staging is not an exception.
Let's share some facts what home staging can do for sellers. According to real estate agents, the potential buyers get ready to spend more and take quick decision for a staged home. It is because a staged home looks organized,
home features
look more attractive and help buyers imagine it as their own place.
Moreover, most of the buyers feel more interested to see a staged home's property listings and more inclined to tour a staged home. It means a staged home attract more potential buyers, which can lead to a faster sale. Home staging makes your home look brighter and beautiful, even though there is not much "you" in the home.
How do you go about staging your home?
Home staging is all about getting your home ready and make it top-notch but it does not always mean major improvements such as new kitchens or bathrooms. It's always about making the most of what you have. If you are planning to do it yourself, take notes that how to go about it:
Replace cupboard handles and uplift the walls with a fresh coat of paint
Clean up the grout from bathroom tiles
Prepare every room with a clear purpose such as do not mix a study room with bedroom
Mow the lawn and tidy up the front garden
Declutter your space and show as much free space as possible including inside the wardrobes
Use mirrors to open up spaces and reflect light.
Hire professional cleaners to clean up the entire home, particularly kitchen and bathroom
Keep kitchen countertops clear and remove fridge magnets too
Clean the tapestry and deep clean the windows
Switch on lights and keep the home at a moderate temperature
Make all beds with neat linen and add throws and blankets
Buy fresh flowers for the vases
Do not just make your home look fresh but it should also smell good
Home staging tips
These are the tips given by the industry's experts and can definitely help you sell your home faster and for more money.
Stage where it matters
Not all rooms are considered equal in terms of home staging and definitely, no one has ample amount to spend on staging of all rooms. Therefore, experts suggest focusing on the rooms that appear first and can influence the buyer's decision and spend less time on the less important rooms. The most important rooms are living room, kitchen and bathroom but you cannot leave any room left cluttered or in bad shape.
Get rid of clutter
Clutter does not just take extra space but also appears to be a scenic blight. Make every room of your home look bigger, neater and better. You do not have to get rid of everything but pack them nicely and tuck them away in garage or store. It includes un-seasonal clothes, un-used toys, magazines, games and anything that you do not need on day to day basis. Do not consider putting the boxes in the closets, as the potential buyers will open the closets to look at the storage potential.
Make a good first impression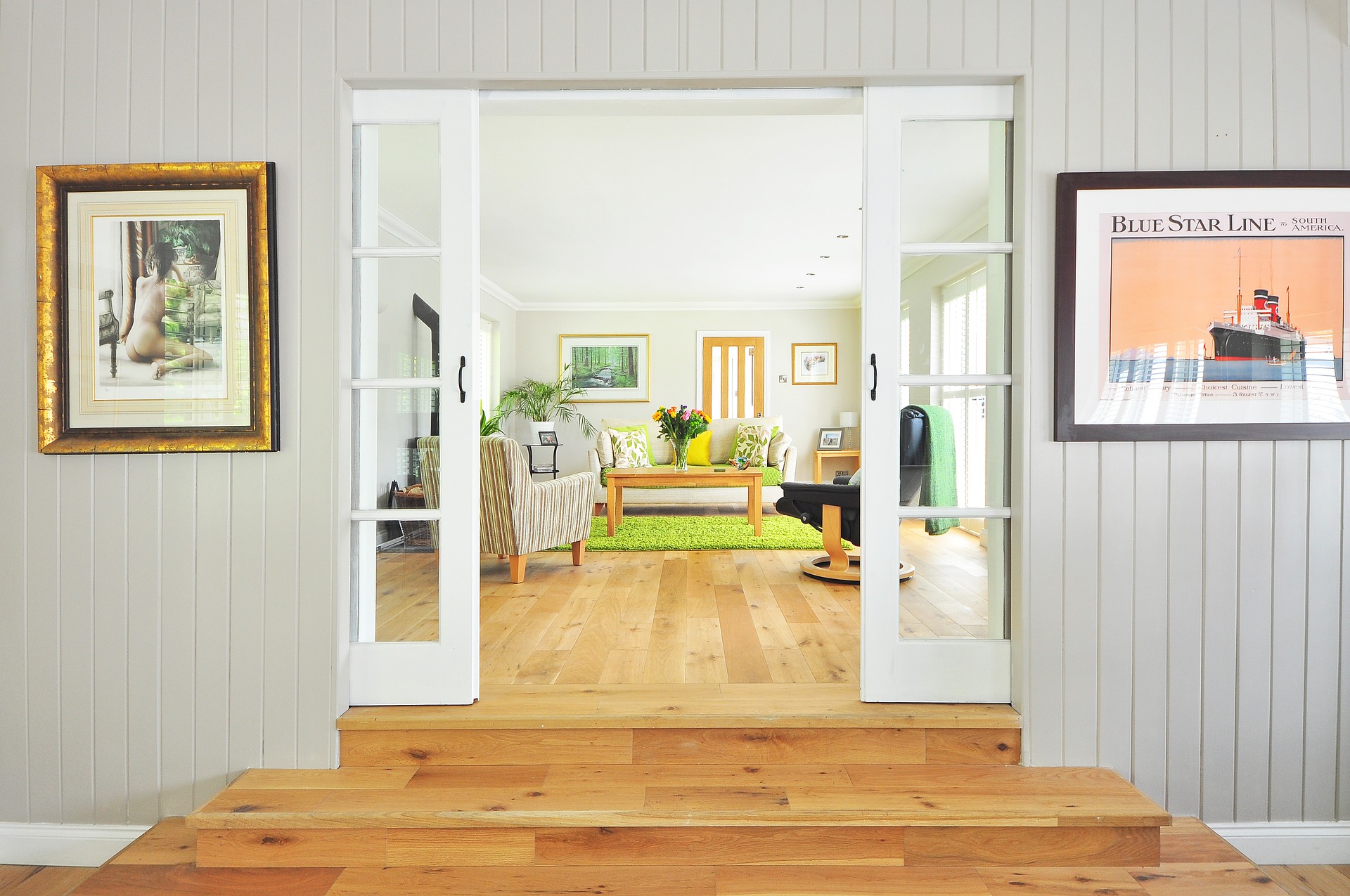 The very first thing a buyer will notice is the curb appeal of your home or how is the front entrance – so try to leave a lasting impression. Remove any kind of seasonal decoration and mow your lawn (if you have) and power wash the porch and let it completely dry and scrub off any dirt. Keep the potted plants in perfect condition, scrub off dirt from the pots and arrange them neatly outside. Keep the outdoor space simpler yet neater to make it appear welcoming.
Let there be plenty of light
Dark rooms are sad rooms so try to brighten up the entire space as much as possible. Let the natural light flow in, which will make the space look bigger. Turn on all the lights, including night lamps, which will make your home look more welcoming.
Add greens and colours
There is a gigantic list of items that can de-value your property but there are things that can add more to its value and help you
sell your home faster
such as nicely trimmed potted plants and flowers in the vases can add life and a touch of freshness to the space. Place a large vase with fresh flowers in the kitchen and place some potted plants in the living room. You will notice the difference.
The last but not the least important point is that always talk to your
real estate agent
as they have better home staging ideas to share with and can provide you with a home staging guide, specifically tailored to your space.
It doesn't need to cost you a lot to stage a home. By showcasing the best features of your home, these basic tips for staging a home for sale will help you rearrange your interior and catch the attention of the buyer.
For more ideas on how to sell your home, stay tuned to
HomesPakistan Blog
and email us your feedback and questions at blog@homespakistan.com.
You can also subscribe to our email newsletter and
Facebook page
to stay updated about the latest home deco ideas and property trends across the country.