Back
Do You Know Some Best Areas to Invest in Lahore Real Estate?
Just by looking at the statistics, we can see that billionaires around the world got most of their wealth by investing in real estate. Though the entire world is facing pandemic but property values are still on the rise – and so are the bank balances of the real estate investors. No matter, what are the crisis around but real estate is the business to be in, only if you dream big and plan to make some big bucks too. This is the only sector that emerges victorious out of any unfavourable situation but we all want to know; is it still true? Investing in
Pakistan real estate
is still a good idea? Will Pakistan realty market be effected by the global pandemic, despite being a cash-backed sector? Let's find out the answers.
The experts believe that investing in major cities of Pakistan is still the best investment choice, one can make today and reap the rewards later. Despite pandemic,
Lahore real estate
is one of the most happening sectors, oozing with abundant of investment opportunities. All you need is to finalize your budget and find out what fits into your bracket. If you know about your affordability but are unsure about where to head, read the following blog as it discusses the best real estate investment options in Lahore.
Defence Housing Authority (DHA), Lahore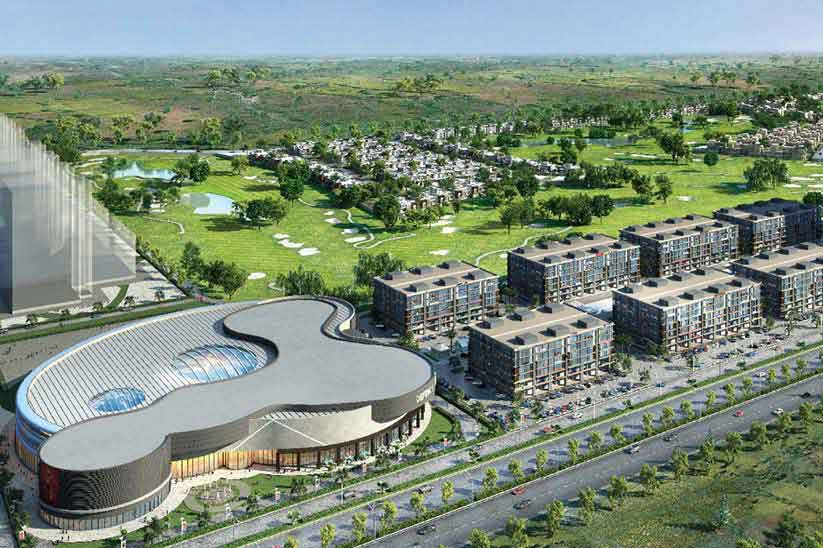 Seasoned investors may not be surprised to see this name in this list because it is the star performer of Lahore realty sector. DHA was initially planned by the Army for the men in uniform but seeing the interest and popularity among masses, the project was presented to public. Since then, this project has never disappointed its investors and residents alike with countless investment opportunities backed with premium facilities and matchless amenities to complement a world class lifestyle.
The project is also termed as the safest one with reliable investment options, best deals and litigation-free properties. Being one of the best-planned
developments in Lahore
, every wealthy investor intends to own a house or at least a residential or commercial plot in the vicinity. And since the inception of first phase, the developers have paid close attention to every minor detail that can make this residential project at par with international projects around the globe. Not just symmetrical homes but the residents have access to the best facilities including schools, colleges, educational institutions, universities, commercial facilities, parks and open spaces and healthcare facilities.
Bahria Town, Lahore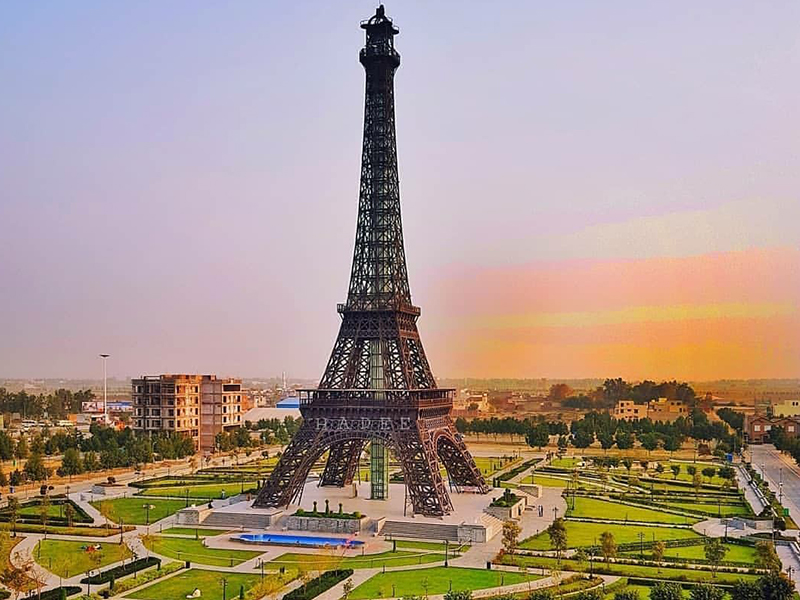 The next project that gives tough competition to DHA, Lahore in terms of popularity and demand is none other than
Bahria Town, Lahore
. It is a gated society that is designed following the development patterns of residential societies in the developed countries. It is not wrong to call it an apex of perfection, as it is equally popular amongst the savvy investors and potential residents alike. The development boasts a number of premium facilities and world class amenities along with access to every facility within the society. And for investors, the project never fails to offer hefty returns on investment and profits. Moreover, the society is termed as one of the safest and most secure place in Lahore, as it has wall around the society, designated entry and exit points and its own security personnel.
This is what makes Bahria Town, Lahore – the most popular investment choice amongst investors from all over the country and the overseas Pakistani investors. Moreover, budget is never an issue when it comes to investing in Bahria Town, as the management has launched a number of budget friendly projects for interested investors. Some of the renowned projects under the umbrella of Bahria Town management are Bahria Orchard (where the management has recently announced phase 5), Bahria Nasheman, and Bahria Education and Medical City. Besides that you can find 5 Marls, 8 Marla, 10 Marla, 1 Kanal and 2 Kanal residential plots in Bahria Town within a reasonable budget.
Lake City, Lahore
Lake City, Lahore is another premium residential project that has gained popularity amongst savvy investors and wealthy residents. Most of the people know this residential project due to its social gatherings and festivals arranged by the management including the Coke-Festival. Spread over 24,000 acres, the residential project is designed following the modern architecture and equipped with contemporary facilities. The entire project is designed around a gigantic golf course and numerous green spaces, which offer serenity and comfortable living.
It is also a gated residential project that offers a secure yet luxurious lifestyle along with a number of facilities to complement a peaceful lifestyle in a secluded place. Despite being a new residential project, Lake City, Lahore has the potential for growth due to its convenient access from Lahore Ring Road and the quality of facilities it offers to the potential residents. There are a number of commercial facilities planned within the society that promise growth and positive return on investment.
These are top three residential societies in Lahore that offer best investment opportunities for the potential residents and investors alike. If this topic is of your interest, you can ask us and we will create another write-up to overview all these options in detail or can present you top picks from other cities as well.
However, if you are looking for some more options that can fit into your budget, or you want to know more about other
investment options in Lahore
, you can leave us a query at
contact@homespakistan.com
. Moreover, you can subscribe to our newsletter and check our Facebook page to stay updated about property trends across the country or latest happenings.