Back
Declutter Your Home Checklist – Learn to be Organized
When we clear the physical clutter from our lives, we literally make way for inspiration and 'good, orderly direction' to enter." – Julia Cameron.
Yes, I agree to what Julia said as I equally believe that all it takes to create a chaos in an otherwise clean home is a pile of newspaper on the side of couch, socks on the floor, a few blankets lying here and there and a pile of shoes out of shoe rack by the door. Apparently, these things may seem some regular things lying here and there during the day but their impact is lasting as they can hinder your creativity and make you look into that shabby corner time and again throughout the day and irritate you too.
It always starts small, perhaps with a small candy wrapper or an empty bag of crisps lying on the carpet near your TV table that are not get thrown away at the right time. The good news is that a quick round of decluttering is enough to make your home clean and comfortable again. Decluttering is crucial not just for your home but for your mental health as well so, declutter often and stay organized.
Get creative with your decluttering plans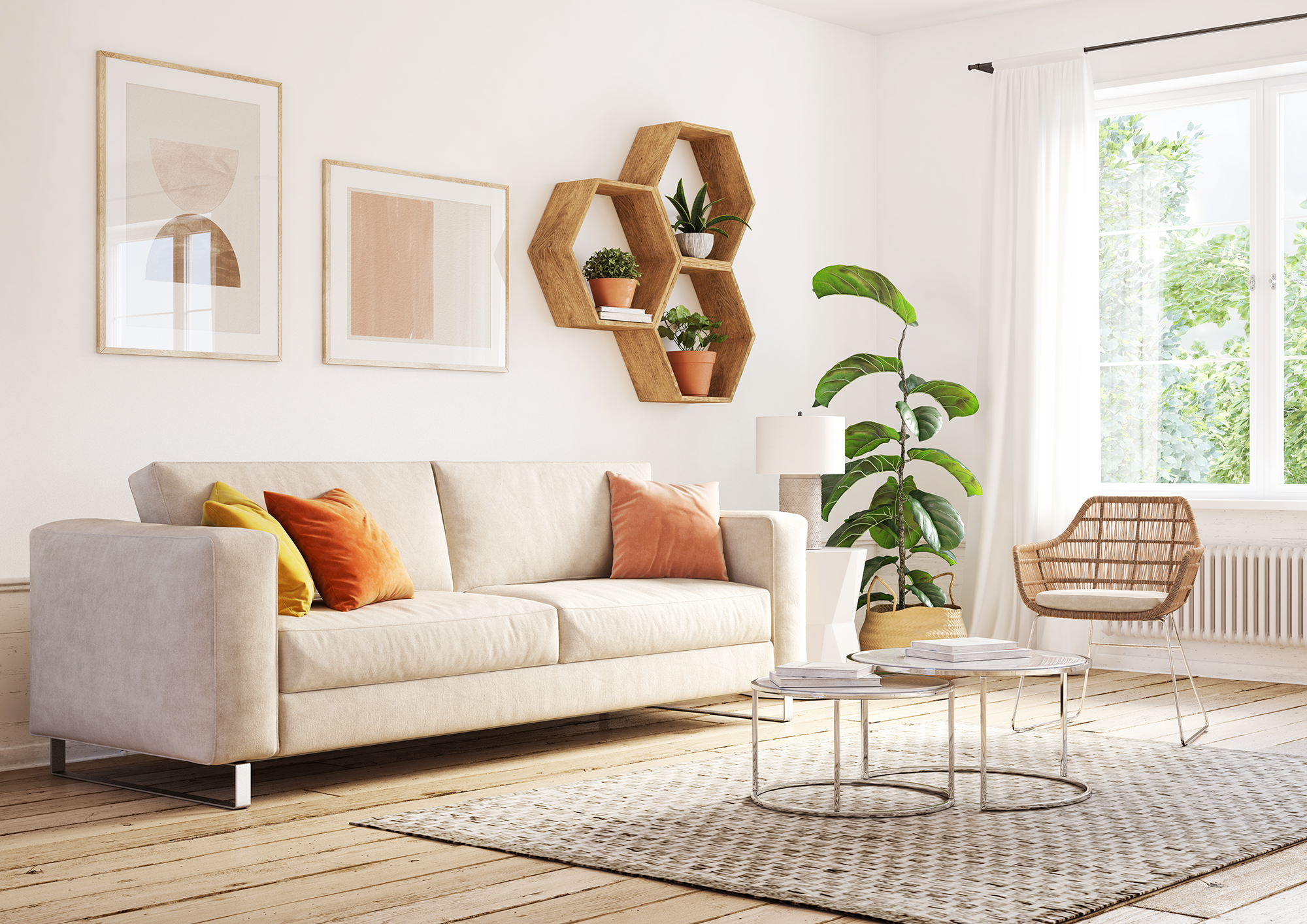 You may be struggling and are unable to find a clue that how to start decluttering your home, so seeing your routine, you need to get creative with your decluttering plans. You can follow this checklist:
Start with 10 minutes.
Yes, it may sound weird at first but if you are new to decluttering your space, you can start with just ten minutes routine to build a momentum. In this time, you can look around and find what bothers you the most like a pile of newspaper, some leftover crisps crumbles, or some half-empty bottles or some throws and blankets on the floor. All you need is to quickly pick up these things and arrange them at their respective places and obviously, throw the wrappers in the bin.
Think, what you really don't need.
If you have not decluttered your home from ages, there will be countless things that need to be thrown away from your home. For instance, if there is a pile of grocery bags lying in one corner of your kitchen cabinet and has not been touched from weeks, it's time to get rid of them. You can give these bags to a recycling centre for a better usage. If you will roam around your house with the eye to find things that have not been used from sometime, you will start finding the reason of chaos. You can start focusing on one thing daily and just after few weeks, you will see the notable difference, this activity makes to your place.
Learn to donate clothes.
If you are letting clothes hang in your closet with the hope that you will wear them someday. It's high time to get your facts straight that "someday" may never come. And also stop holding onto a pile of clothes with the hope to fit into them one day. You must purge your closet and donate all the clothes that you have not touched even after months.
Storage Containers with missing lids
In kitchen, when you open a cabinet what is the biggest hurdle you face in finding the right item? Allow us to reveal it you that it is usually a pile of containers that are lying there with hope to find lids or lids with no containers. Yes, it's not just your kitchen but happens everywhere and with everyone. You must toss all these useless containers or lids. As they are doing no good to you but taking up much-needed space.
Keeping free samples as memento.
Are you the one who owns a large stash of sample items you have gotten at events, during a launch or as a promotion? However, you are keeping them all like that without even using any as a memento. Donate them, if they are not yet expired. Chances are that you are never going to use them considering them as sacred, as you have never touched that stash ever.
Visit your home as a first time visitor.
It is hard to look at home from a guest's point of view but you can make efforts and see what your home looks like to a new visitor. You can enter your home considering it a home of your friend and note down the experience that how does it appear at first and how neat and organized the home is and if something you don't like, what can you change and improve it.
Start from one room.
According to experts, it is a good practice to start from one room and stay there until you are done. If you cannot finish a room in one day, then keep a trash bag with you and start filling it with unwanted things. You can also segregate the things in two bags and put things that you want to donate in one bag and the things that cannot be used again, in other bag.
Take before and after photos of a specific area.
Whatever room you have picked to declutter first like your kitchen or your lounge or even terrace – take a picture of that area. Start cleaning and decluttering the place and once you are done – take an after picture. It's a little token of appreciation for you from you. Once you will see how neat and clean your home could look and what this clutter was hiding actually – it will encourage you to start decluttering your home more often. Gradually, it will become your habit of cleaning and decluttering your home on regular basis.
This is a checklist to help you get started with in order to achieve a clean and nice home in the end. No matter, which point you pick to get started – the goal is to start it and find the excitement behind it. For more decluttering tips and for more ideas, keep visiting this blog. If you have any query related to
home décor ideas
or real estate, you can post us at
contact@homespakistan.com
. Do not forget to subscribe to our newsletter and check our Facebook page to stay updated about property trends across Pakistan or latest happenings in
Pakistan real estate sector
.